The Hard Knox Roller Girls are still on a derby high from their recent victories and are super excited for their 3rd home double-header of the season this Saturday, Aug. 5th at The Knoxville Convention Center in downtown Knoxville, TN. Your Hard Knox Brawlers will get a chance at redemption against the Chattanooga B Railers from Chattanooga, TN at 5pm. These two teams battled it out back in March down in Chatty, and the B Railers took home the win. Get behind your HKRG Brawlers as they go skate to skate for a rematch on their own home turf. Show 'em what you're made of, ladies!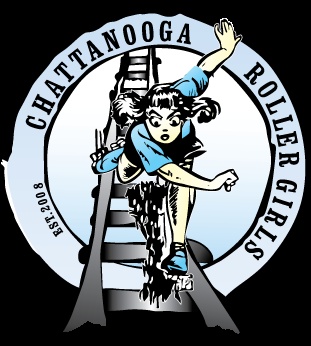 HKRG Brawlers vs. Chattanooga B Railers @ 5pm
Be sure to stay for the 2nd action-packed bout of the night starting at 7pm as your Hard Knox Allstars duke it out against the Dixie Derby Girls from Huntsville, AL. Dixie is one tough team, so this bout is sure to be a nail-biter! Hang on to the edge of your seats as you cheer on your favorite skaters.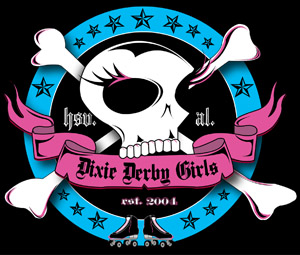 HKRG Allstars vs. Dixie Derby Girls @ 7pm
Can't get enough of the rough and tough excitement this full contact sport offers?! Then stick around for the halftime show to see members of The Knoxville Martial Arts Academy demonstrate some intense kickboxing skills. Rumor has it our very own retired skater, Hella Kitty, will be in on the action! You won't want to miss this thrilling display of strength and athleticism.
The theme this weekend is "Super Heroes" so come dressed as your favorite character OR as your all-time favorite HKRG skater!
Be sure to check out the featured charity of the night: Bridge Refugee Services, Inc. The Hard Knox Roller Girls is a 501c3 non-profit organization. They are dedicated to providing community outreach through events, activities, and charity sponsorship. The HKRG will be collecting monetary donations for this wonderful charity at their bout this weekend. Donations collected will aide refugees by providing them with food, clothing, and other necessities needed for settling into their new homes here in the States. Bridge's vision is that refugees resettled in East Tennessee will find a secure path towards self-sufficiency and fulfill their American dreams within a supportive community.
Bridge Refugee Services, Inc. is a non-profit agency providing assistance in refugees' inspiring journeys. Bridge clients are settled in East Tennessee through the U.S. Refugee Admissions Program. Bridge recognizes the plight, the resilience, and the willingness of refugees to join our community and make it their own. Become part of America's proud tradition of welcoming refugees and come join us as we work together, building lives in a new land!
Event: Hard Knox Roller Girls Double Header Bout 08/05/2017
4pm – doors open
5pm – HKRG Brawlers vs. Chattanooga B Railers
7pm – HKRG Allstars vs. Dixie Derby Girls
Location:
The Knoxville Convention Center
701 Henley St.
Knoxville, TN 37902
865.522.5669
865.272.WHIP
Admission:
Tickets at the door on bout day are $15 for adults, $10 for kids 6 – 12, and FREE for kids 5 and under.
Parking:
Parking is free in the Locust St. parking garage.
WANT TO JOIN? – Skaters must be 18+ and female to join league involvement. All shapes, sizes, and skill levels welcome. We can teach you how to skate and how to fall safely. New recruits can contact freshmeat@hardknoxrollergirls.com for answers to your questions. Additional recruitment information is on our website:www.hardknoxrollergirls.com.
Looking for other opportunities to participate? – Want to referee, volunteer at bouts, promote, or contribute in any way to our league? Contact volunteers@hardknoxrollergirls.com to find out about volunteer opportunities and share your talents with this exciting organization!
Want to sponsor or advertise with HKRG? — Contact sponsorship@hardknoxrollergirls.com or publicrelations@hardknoxrollergirls.com for more info.
ABOUT HKRG – The Hard Knox Roller Girls (HKRG) is an all female flat track roller derby league located in Knoxville, TN. Founded in January of 2006, HKRG includes women representing all walks of life – students, mothers, wives, professionals, and everything in between – yet all maintain the same underlying spirit: that of a Warrior, a Woman, and a Winner. As a member of the Women's Flat Track Derby Association (WFTDA), HKRG is a licensed non-profit organization that is skater owned and operated. The mission of the Hard Knox Roller Girls is to provide athletic entertainment while promoting the sport of roller derby. Our program provides regular supervised training, instruction, and competition that improve members' individual athletic ability, self-discipline, and character while preparing to represent Knoxville at a national level. We are dedicated to providing community outreach through events, activities, and charity sponsorship. We are also advocates for similar roller derby leagues that seek to encourage the sport of roller derby nationally and internationally.